The Doctors
Dr. Aaron Balmer, Hons Kines., D.C.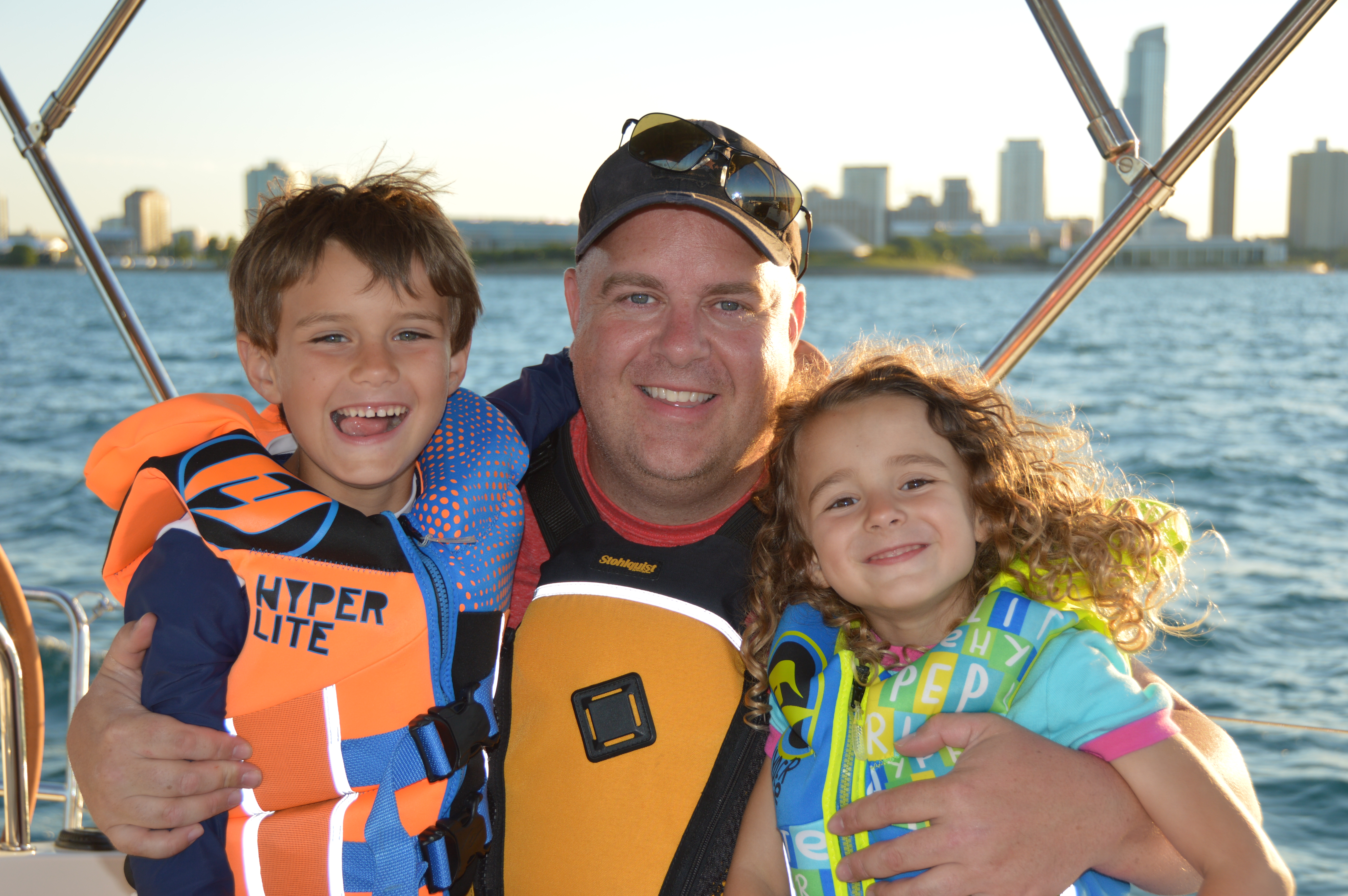 Dr. Balmer began his chiropractic education in Los Angeles California before transferring to the Canadian Memorial Chiropractic College to finish his 4 yr chiropractic education. Prior to that Dr. Balmer completed a 4 year specialized honours degree in Kinesiology and Health Science. Dr. Balmer has served the College of Chiropractor of Ontario as an X-Ray peer reviewer and is a member of the Canadian Chiropractic Association and the Ontario Chiropractic Association.


Education

1998 – Specialized Honours Degree in Kinesiology and Helath Science (Hons. Kines.)
York University
2002 – Doctor of Chiropractic (D.C.)
Los Angeles College of Chiropractic/Canadian Memorial Chiropractic College
---
Dr. Nicole Loucks B.H.K., D.C.
Originally from the Peterborough area it is an absolute honour and privilege to be practicing back in my home community. I was a competitive athlete growing up to which I competed provincially in gymnastics, baseball, volleyball as well as being a multi-sport athlete all throughout my youth. I was always fascinated with working with the human frame and helping others achieve excellence and a higher quality of life.
I was first introduced to chiropractic care in University when I completed my co op placement under the guidance of Dr. Keith Thomson in Peterborough Ontario. I had never been to a chiropractor before let alone worked alongside one, but I was always fascinated in health care and the human body, needless to say after one placement I knew my passion and purpose in life.
It was incredible witnessing daily aches and pains and symptoms that others perceive as "common" or "normal" dissolve (ie headaches, low back pain, knee pain, neck pain etc etc). It made me realize how important our spinal health and foundation we build on is for our human bodies and our future self. It opened my eyes to a new kind of doctor, a doctor I would strive to become so I could also help families and people of all ages live pain free
Following completion of my Bachelors of Human Kinetics I applied to the Canadian Memorial Chiropractic College in Toronto, ON. I was accepted and 4 years later I graduated with the title Doctor of Chiropractic in a pandemic! What a ride… but it led me back to where it all started here at Kawartha Family Chiropractic.
Throughout my education I took a special interest in pregnancy and post-natal care completing my GROWCo Certification focusing on pelvic floor rehabilitation. Pediatric Intraoral Soft Tissue therapy helping babies and mothers experiencing latching difficulties or any breastfeeding challenges. I also completed my Neurofunctional Acupuncture Certification through McMaster University in 2019. I have my level one SMART tools certification also and provide a variety of manual hands on care using diversified adjustments, arthrostim adjustments, Activator, exercise prescription, soft tissue therapy and more!
I look forward to meeting you and helping you and your family thrive!
---
Education
2016: Bachelor of Human Kinetics (B.H.K.), University of Windsor
2020: Doctor of Chiropractic (D.C.)
---
Registrations, Memberships & Certifications
Canadian Chiropractic Association (CCA)
College of Chiropractors of Ontario (CCO)
Ontario Chiropractic Association (OCA)
Neurofunctional Acupuncture Provider
GROWCo Ambassador
Pediatric Intraoral Soft Tissue Technique
SMART Tools Level 1
---
---
Dr. Keith Thomson, B.Sc., D.C., N.D. (Ret), C.C.R.D.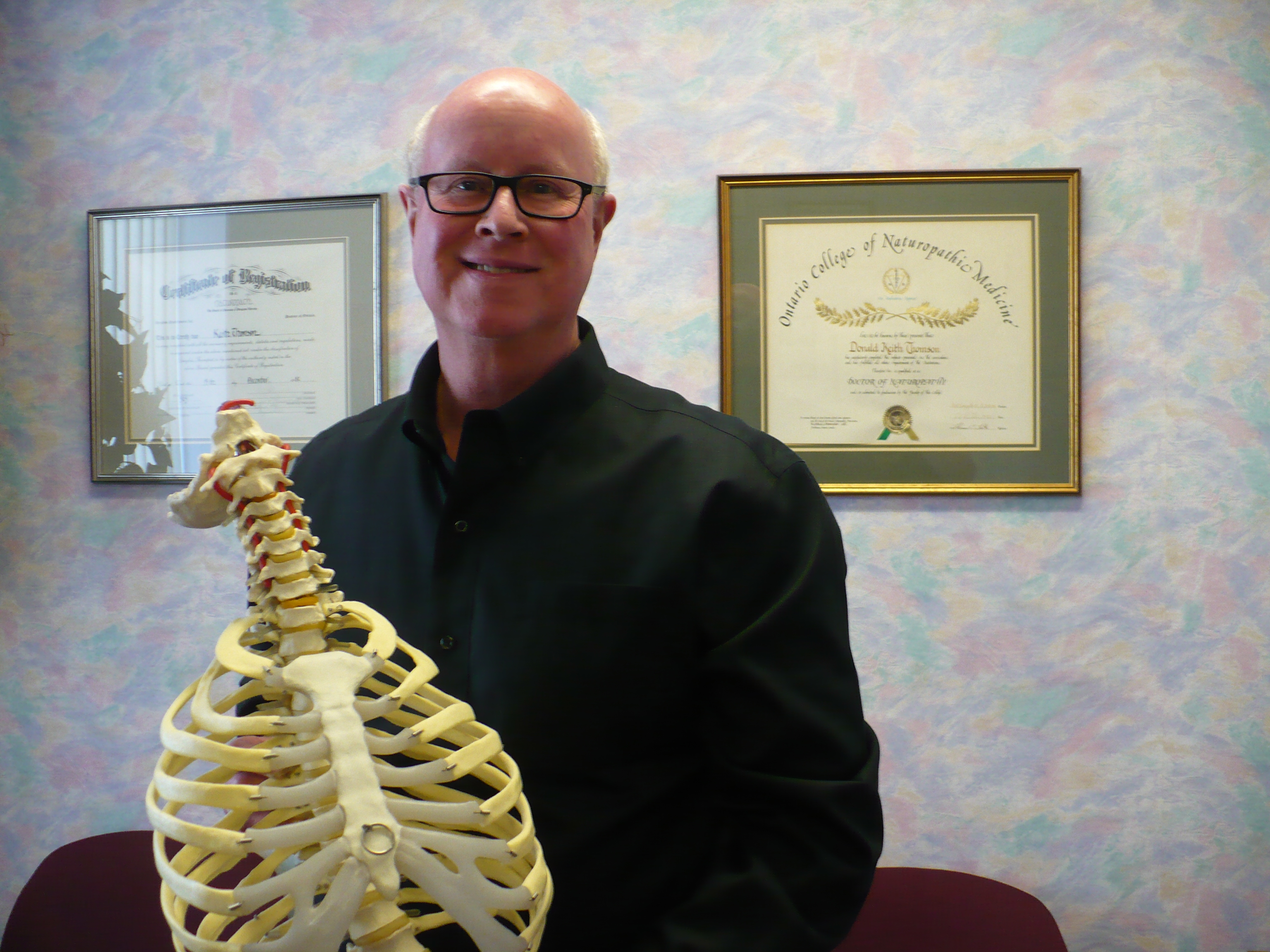 When I was very young, I suffered from terrible, debilitating migraine headaches. I missed so much school I was held back a year. Since childhood I was also covered in eczema. Nothing helped…no medications, creams, salves, diets… until my mother took me to a "choirpractor". My headaches and eczema cleared up. My life of suffering changed!
Growing up my love of nature and the forest had me investigate becoming a Forester. While working for the Department of Lands & Forests, I realized that I wouldn't be out in the bush that much, but behind a desk. It happened at that time I hurt my low back jumping over a fence. Again I was led to seeking the help of a chiropractor, and again, chiropractic resolved my suffering.
I decided to become a Chiropractor…I enrolled in the Canadian Memorial Chiropractic College in Toronto, Ontario. While there I also realized I wanted to learn the skills of being able to help people with safe, natural health approaches and so after completing my Doctor of Chiropractic degree, I completed my Naturopathic Doctor degree from the Ontario College of Naturopathic Medicine.
Since that time, 40 years later, I have had the privileged of serving and helping tens of thousands of patients. I have a keen interest in the principles of chiropractic and naturopathic physical medicine, for both the young and old, which may include manipulation/mobilization, acupuncture, homeopathy, botanical medicine, lifestyle counselling, nutrition, laser therapy, remedial exercise and weight management. I am still very excited about practice and love going into my office every day.
To relax I enjoy travel, reading a good novel or clinical paper, country walks, fishing & boating with family & friends, attending professional seminars worldwide while catching up with colleagues who are good friends and serving my two professions in various regulatory capacities.
My favourite quote is that of Ralph Waldo Emerson…"to know even one life has breathed easier because you have lived. This is to have succeeded." This is how I live my life and how I would like to be remembered.
40 years of experience in manual (hands on), and instrument (Activator, Arthostim, and Impluse IQ) adjusting!
Special Interest in Mind-Body Techniques including:
Koren Specific Technique (KST)

NeuroEmotional Technique (NET)
Now Specializing in Computer Instrument Adjusting!
Check it out here:
http://goimpulse.com/index.php?p=77460
---
Education

1974 – Bachelor of Science (B.Sc.)
University of Waterloo
1978 – Doctor of Chiropractic (D.C.)
Canadian Memorial Chiropractic College (CMCC)
1981 – Doctor of Naturopathic Medicine (N.D.)
Ontario College of Naturopathic Medicine (OCNM)
---

Experience
1978 to present
Private Practice Peterborough, Ontario, Canada
Practice of Chiropractic & Naturopathic Medicine (Ret)
Serving the Kawartha's for 40 years!

---

Awards & Service

Former President of the College of Chiropractors of Ontario (CCO)
Former President & Chairman of the 'Federation' (CFCREAB)
"OCA Presidential Citation", 2004
"OCA Chiropractor of the Year", 2005
"CCO Presidential Citation Award", 2006, 2007 & 2011
Canadian Memorial Chiropractic College Award, 2008
(Celebrating 30 years as an Alumnus & Member)
"Chiropractor of the Year – Canada", Parker Seminars, 2008
FCLB "Fellowship Award", 2008
"Honorary Director", 'The Federation', CFCREAB, 2012
Peterborough Examiners Readers Choice Favourite Chiropractor, 2016
---
Registrations, Memberships & Certifications
Canadian Chiropractic Association (CCA)

College of Chiropractors of Ontario (CCO)

College of Naturopaths of Ontario (CONO) (Ret) Honourary Lifetime Member
Ontario Chiropractic Association (OCA)
The Governor Club (CMCC)
World Federation of Chiropractic (WFC)